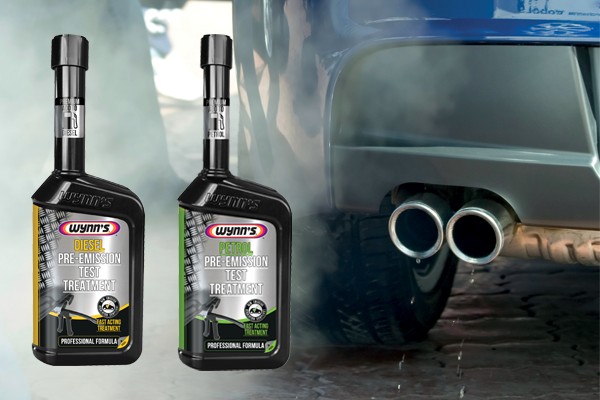 Why Motorists Should Look into Pre-Emission Test Treatments
---
12 Sep 2019
Category: Articles
As the government continues to crackdown on emissions, the measures towards emissions control continue to tighten. MOT testing stations now use data from vehicle manufacturers' plate value to determine the permitted level of emissions from exhausts. However, this can be problematic because the stated plate value can deviate quite significantly against default emissions.
It has been found that plate values can be up to 85% less than the default emission levels. These circumstances and tight limits mean that there has been an increase in vehicles failing emissions tests.
DID YOU KNOW?
Within the first five months of introducing the emission testing standards in 2018, 744,592 vehicles failed emissions testing in the UK alone. This is more than double the amount of emission failures for the same period in 2017.
CORE OF THE PROBLEM
Clean injectors are crucial for optimum engine performance, fuel economy and emissions. When they become clogged with dirt, they are unable to deliver the correct amount of fuel in an appropriate spray pattern. This will in turn hamper fuel efficiency and increase harmful emissions.
A SIMPLE SOLUTION
Wynn's Pre-Emission Test Treatments have been specifically formulated to pass new emission testing regulations. Designed to be fast-acting, the additive cleans injectors during and after combustion, restoring spray pattern. This results in reduced exhaust emissions, black smoke and meet new test requirements.
HASSLE FREE APPLICATIONS
Wynn's Pre-Emission Test Treatments are simple to use as there is no need for tools or dismantling to keep the injection system clean. Motorists merely need to add it to a full tank of fuel (at least 30 litres). Wynn's advises motorists to use the additive with every third tank filling and 100 miles before their MOT.
With two special formulation specific to diesel or petrol vehicles, the additive is formulated to deliver results:
35392A – Diesel Pre-Emission Test Treatment (500ml)
Designed for all diesel engines including common rail and pump injector engines. The formulation is compatible with all diesel system components, including catalytic converters, DPFs and SCR systems. By comprehensively cleaning the entire fuel system, the additive helps reduce exhaust emissions and soot that lead to black smoke.
35792B – Petrol Pre-Emission Test Treatment (500ml)
This additive works on all petrol engines including indirect/direct injection and hybrid engines. It improves combustion, engine performance and fuel economy. The formula has been proven effective for petrol and bio petrol up to E10.
EASILY ACCESSIBLE FROM FPS
Wynns pre-emission test treatments are available from FPS via next-day delivery. For more information, please speak with your local FPS representative.