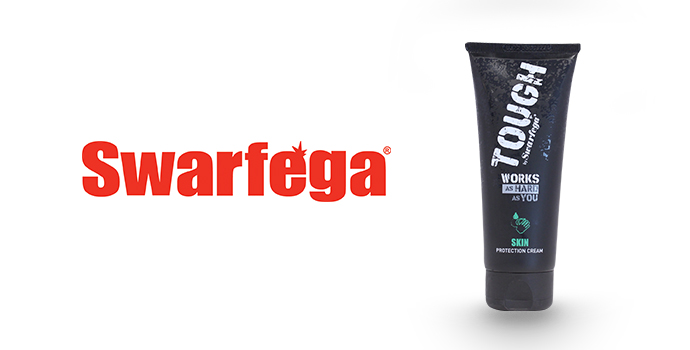 Skin care isn't a luxury in the workshop
---
27 Nov 2018
Category: Articles, Company News
It's well known that the colder weather can dry out your skin and aggravate existing skin conditions, but it's also important to be aware of the effect common workshop contaminants can have on your skin.
Be Aware Of Harsh Substances
Cleaning and degreasing substances are not designed for contact with skin, and exposure can cause dermatitis, as can fine dust created by hand sanding. It's not only your hands you should worry about, traces of the contaminant can also be transferred to the face and neck, where a skin disorder may then develop.
The most common irritants include engine oil, cleaning and degreasing substances, fine dust, two-part adhesives, body fillers and foam fillers. All of these can cause a range of skin disorders through repeated or extended exposure. Engine oil is one of the worst culprits with studies demonstrating its link to skin cancer.
Take Preventative Measures
To avoid issues with these irritants, HSE suggests substituting hazardous materials for safer alternatives and using gloves which are a suitable size and material. It's also vital that a good skincare routine is maintained. Swarfega recommends protecting the skin with pre-work barrier creams, choosing an appropriate hand cleaner to wash hands, and replenishing the skin with a moisturising cream after a shift.
For All Circumstances
It can be difficult to take those steps during a hectic day, or in a location with a lack of running water. Swarfega address this with their Van Cradle Skin Safety Centre (SVC01SP) which is a compact and complete three-step skincare system designed to protect, cleanse and sanitise the skin.
The kit includes:
Protective cream: an antibacterial pre-work protective and reconditioning cream. (CRC34O)
Hand cleaner: specially formulated for use without water, this is a smooth lime cream cleaner.(CRH36V)
Skin sanitiser: an alcohol gel-based instant skin sanitiser for a quick and convenient clean. (CRA36O)
Skin Safety Centre (SVC01SP)
Supplying All You Need
FPS stock a comprehensive selection of Swarfega skincare products in a range of sizes to suit every requirement, from their handy 100ml Tough protection cream (STSP100ML) to a 15-litre tub of orange hand cleaner (SOR15L).
You can discuss your needs with your local FPS representative or check out the F:Drive where the range is available to order for next-day delivery.