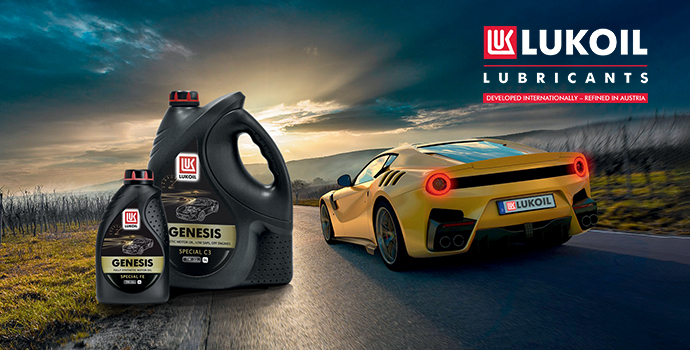 Introducing LUKOIL
---
01 May 2019
Category: Articles, Company News
LUKOIL was established in 1991 by a group of oil and gas production companies located in the Western Siberian cities of Langepas, Urai and Kogalym. The primary letters of these cities formed the name of the company, LUK.
As one of the world's largest oil companies, LUKOIL is active throughout the entire process from oil production and refining, to the wholesale and retail sale of the petroleum products. In 2005, LLK-International (LUKOIL Lubricants), a company 100% owned by LUKOIL, was formed, and lubricants became an independent business unit.
Today, LUKOIL Lubricants manufacture around 1.2 million tonnes annually and distributes these products to over 40 countries across the globe from their modern plant in Austria.
The Genesis Range
LUKOIL Genesis oils are high-performance, fully synthetic fuel economy motor oils, allowing for extended service intervals, extreme reliability, and an extra safety margin. 21 grades of oil are available from FPS in a variety of sizes from 1L to 205L*.
*60 and 205 litre available via special order only.
OEM approved
OEM Approvals are where a specific vehicle manufacturer has "approved" the use of an independent oil blender's product in their vehicles based on testing and a lengthy approval process. This approval validates that the quality and performance levels meet the OEM specific engine requirements. Many of the Genesis grades of LUKOIL exceed European ACEA standards and API Service SM / CF, and most are certified by the OEMs rigorous standards. For example, LUKOIL GENESIS SPECIAL C3 5W-30 is approved against Mercedes-Benz's demanding MB-Approval 229.52, the latest specification, and LUKOIL GENESIS SPECIAL A5/B5 5W-30 has been approved to the latest FORD 913-D standard. These attributes and quality standards translate directly into less engine wear, increased fuel economy and longer engine life.
The Genesis range is available from FPS in selected sizes for same/next-day delivery. Contact your local representative for full details, or view the range on the F:Drive.