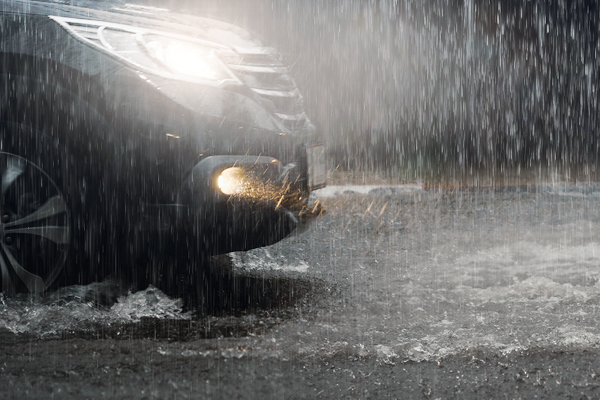 Illuminating Sales Opportunities
---
23 Oct 2019
Category: Articles
Clocks go back later this month – 27th October to be exact. With daylight getting sparse, the time has come for motorists to prioritise automotive lighting for safety and visibility. Regardless of budget and price point, the clarity, reliability and quality in automotive bulbs are not negotiable. Read on to learn more about the sales opportunities for the winter months.
CATERING FOR VARIETY
Bosch ECO range of automotive bulbs present customers with reliability and value-based repair. The Bosch ECO range comprises the 25 most common types of bulbs for passenger cars and three xenon bulbs, thus covering a large variety of vehicles on the market. They are also E-marked to prove that they are ECE Regulation 99 compliant. Other features include:
Universally applicable: comprises the most common 12V bulbs
Halogen and gas discharge lamp solution in the product range
Long service life: use of high-quality materials and components
Good price/performance ratio: outstanding lighting performance with fair pricing
Find out more about the Bosch ECO range of automotive bulbs here
DELIVERING PERFORMANCE
Ring has added two new 55W bulb references to their 12V performance lighting range. The Xenon150 premium bulb now comes in H1 (part no RW1548) and H11 (part no RW1511). The Xenon150 range offers up to 150% more light than a standard headlamp bulb.
Ring's Xenon150 bulb puts up to 150% more light on the road than a standard halogen. Xenon150s also have a longer beam pattern – up to 80m longer than a standard bulb – and a whiter light output than a standard headlight, for a high spec look.
WIPE AWAY THE GRIME
Come rain or shine, headlights must illuminate the way. Despite technological advancements, the lamp unit is still susceptible to yellowing and scratches. Without proper care, this can compound to long term damage that hamper the clarity and efficacy of the headlight.
Motorists can combat this issue with the ArmorAll Headlight Restorer Wipes (GAA18514ML6A) which help restore headlights with a simple, two-step process using pre-dosed wipes. Unlike traditional headlight restorer kits, there is no need for tools or sandpaper. It is formulated to easily wipe away oxidation and provide lasting UV protection.
FPS has an extensive range of automotive illumination products, for more information, have a chat with your local representative.