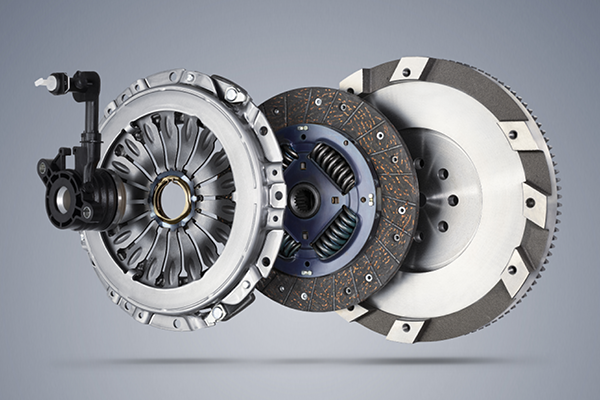 Extended Range of Blue Print Clutches Now Available
---
24 Oct 2019
Category: Articles
No longer streamlining their efforts to just Asian makes and models, Blue Print has developed their comprehensive range that now extends to European applications, from Audi to Land Rover. Offering more than 1,100 repair kits that cover over 30,000 Car and LCV applications, the broad range of clutch components have proven reliability, assured by Blue Print's quality standards.
The portfolio also includes high-quality replacement alternatives for dual-mass flywheel and self-adjusting clutches as part of the SMARTFIT category.
WHAT IS SMARTFIT?
In order to meet the ever-increasing demand for passenger car clutch components, Blue Print offers tailor-made solutions for a professional and cost-effective repair under one name: SMARTFIT. These replacement alternatives represent the best possible balance between driving comfort and cost-effectiveness.
SMARTFIT CONVERSION KITS FOR DUAL-MASS FLYWHEELS
These kits deliver excellent driving comfort with the rigid flywheel, clutch disc and torsion damper. Containing torsion dampers specifically tuned to the engine in order to protect the gearbox, SMARTFIT kits also feature low-wear clutch linings, which increase driver comfort and prolong service lifespan of the clutch. Drivers will find that torsional vibrations and noise are reduced.
No special tools are required for these retrofitting kits. This enables a fast and professional conversion. New fixing bolts, high-performance grease and specialist installation instructions are enclosed to ensure a straightforward replacement.
DID YOU KNOW?
SMARTFIT conversion kits are also supplied without the flywheel, which present an enormous benefit to technicians where rigid flywheels can be re-used when the clutch is replaced. This means that only the clutch disc, pressure plate and release bearing need to be exchanged.
SMARTFIT SOLUTION KITS FOR SELF-ADJUSTING CLUTCHES
These kits make fitment quick and easy because conventional clutch covers are used, and no special tools are required to install them. Therefore, the clutch pressure plate does not need to be secured without applying a counterforce. This significantly reduces the time required and the risk of incorrect installation. The special low-wear linings in SMARTFIT kits ensure a long service lifespan whilst providing driver comfort.
THE BLUE PRINT PROMISE
In line with their commitment to setting a high standard for themselves in the independent aftermarket, Blue Print ensures that all products are rigorously tested and specified to exacting OE standards. Highly specified measurement tools like these are used during manufacturing to ensure precision where it matters most. All manufacturing partners are regularly scrutinised by qualified auditors to maintain consistent quality and accuracy in their products. As Blue Print is part of the bilstein group, they house a specialist clutch competence centre in Durmersheim, Germany where all clutches are carefully examined that they maintain the highest achievable OE equivalent quality standards.
100% PRECISION FOR QUALITY AND COMFORT
Utilising a 100% precision Fargo Gauge, all clutches undergo measuring tests in accordance with automotive industry specifications for quick and precise fitment. The clutch cover is based on 35 defined parameters, clutch discs 25 parameters and release bearings 10 parameters.
Blue Print also offers product enhancements that are specifically tailored and unique to any customers' requirements; including detailed fitment instructions to ease complex replacements.
Stringent measurement tests carried out at Blue Print ensure not only quality but also comfort. All clutches by Blue Print utilise adequate cushion deflection to offer a smooth and gentle start with high-class engagement without jeopardising performance.
BLUE PRINT'S QUALITY PROMISE:
Clutch Competence Centre with its own test laboratory
Stress examinations on endurance test beds
Road performance checks and calibration drives in test vehicles
All articles are specified to the Original Equipment equivalent
Only new parts (no reconditioned components)
Seamless documentation to ISO 9001:2008
BLUE PRINT QUALITY ASSURED
With a three-year no-quibble warranty, clutches by Blue Print not only offer confidence in optimum quality but assurance and trust in the longevity of the product. Their clutch range can be found on the F:Drive, as well as on the bilstein partsfinder, one of the clearest, easy to use catalogues in the aftermarket www.partsfinder.bilsteingroup.com
Blue Print clutches are from FPS via same/next-day delivery. For more information, please speak to your local FPS representative.