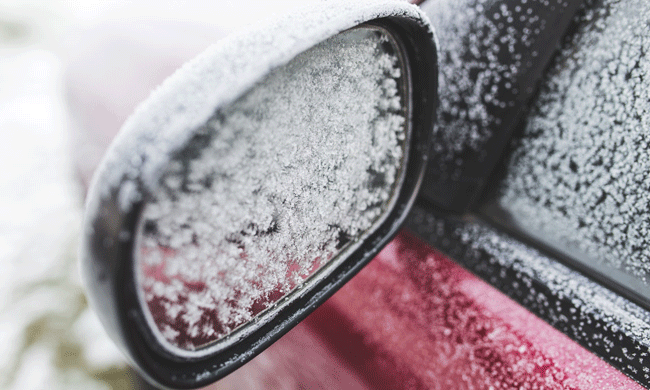 Don't Freeze Up This Winter!
---
29 Nov 2018
Category: Articles, Company News
Coolants protect against several things:
1) freezing by lowering the freezing point
2) overheating by raising the boiling point
3) cooling system corrosion.
All ethylene glycol based coolants achieve the first two in a very similar way, but when we consider the additive package that handles corrosion protection, the differences between modern coolants become more obvious.
What happened to "one size fits all"?
Due to the move to manufacturer specific coolant specifications, it's almost impossible to identify the best product for the car without further details about the vehicle. With rapidly evolving engine technology- the result of increasingly demanding environmental legislation- modern engines require modern, high-performance coolants. A single 'industry standard' product is no longer sufficient.
Spot the difference
For the European passenger car market, there are 4 types of modern coolant:
Silicate based
Organic Additive Technology (OAT) based
Combination of both silicate and OAT based (SiOAT)
Heavy-duty silicate-based product containing nitrates (mostly used in commercial vehicle applications)
Modern products protect better and last longer as they're designed to be compatible with the different metals, plastics and rubbers found in a modern cooling system. Importantly, they are manufacturer approved and cover a wide range of specifications, essential for servicing vehicles that are still under warranty.
When servicing an older or classic vehicle, a high-quality traditional product should still be used. Traditional technology products like Comma Super Coldmaster or Super Long Life Red do not carry any manufacturer approvals but they do meet industry minimum standards including BS 6580 (2010).
The seal of approval
Comma's manufacturer-approved Xstream Winter product range covers over 99% of UK vehicle applications, encompassing the four main technologies required by OEMs (Silicate, SiOAT, OAT and Nitrite). Backed by Comma's unique 100% compatibility guarantee with the use of BASF Glysantin®, the range has the most approvals from leading motor manufacturers including BMW, Volkswagen, Audi, Mercedes-Benz and Vauxhall/Opel.
The Comma Xstream range is available from FPS for same/ next-day delivery. To view the full range search for "COMMA XSTREAM" on the F:Drive or talk to your local FPS representative.