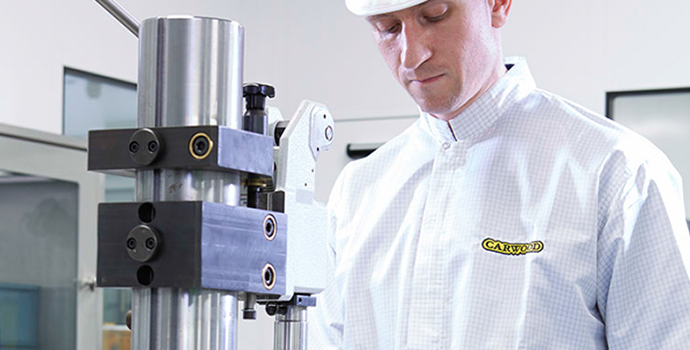 Demand for Diesel Defies the Odds
---
12 Aug 2019
Category: Articles
With over a million new diesel cars being registered within the UK in 2017 alone, it is clear that diesel isn't going away any time soon. In fact, 2017 registrations will soon be out of their warranty period and reaching the aftermarket. Despite new diesel registrations dropping by almost 30% in 2018 as reported by Autocar, there are still a substantial number of diesels entering the roads.
With this in mind, it is important that garages are able to service them appropriately. Carwood looks at some common issues associated with diesel system failure.
Before blaming the new part
The two most common issues with common rail diesel part warranties are fuel contamination from water or particle ingress, which can lead to misdiagnosis. This is also referred to 'diagnosis by replacement', which can result in warranties being rejected, so is best avoided when possible.  It is important to use appropriate diagnostic equipment and follow manufacturer guidelines.
To identify the failure point accurately, it is good practice to check the following 5 points initially:
Fuel – Check biodiesel levels and the fuel filter for presence of water contamination and/or contamination from debris particles. (Note: Diesel fuel should comply to EN590, the current standard, now also labelled as B7 – meaning it can contain no more than 7% bio content)
Supply pump from the fuel tank – Does the supply pump offer enough delivery volume and pressure (on the low-pressure side) to the high-pressure pump?
Injectors – Carry out an injector leak-off test to indicate any potential injector pressure loss – 'back leak'.
Fuel rail – If the pressure relief valve has been activated, it will not reset and must be replaced.
High-pressure pump – Check for full pressure using a mechanical false actuator kit or by interpreting live data from your electronic diagnostic equipment. These are either/or tests to ascertain whether the pump is achieving full operating pressure.
If further clarification is required, Carwood's dedicated Technical Helpline is available on 0844 576 2524.
The Carwood Range
Carwood has an extensive offering of components suitable for diesel engines. Sample highlights include:
DFP28447439 – Service Exchange Common Rail Pump for Mercedes A Class 2.2 (2015>)
DFPA2C59507608 – Service Exchange Common Rail Pump for Nissan Qashqai 1.5 (2013>)
DFIBK2Q9K546AG – Service Exchange Common Rail Injector for Ford Transit 2.2 (2014-17)
DFIA2C59507596 – Service Exchange Common Rail Injector for Nissan Juke 1.5 (2014>)
Warranty Advice
Carwood advises installers to call their Technical Helpline for assistance before returning parts. Carwood common rail pumps and injectors carry a 2-year warranty; if a 'no fault found' verdict is returned, Carwood may be able to retest and reseal the unit to be fit for resale. At the time of publication (August 2019), the retest fee is from £17.50 for injectors and from £50 for fuel pumps.
With diesel vehicles accounting for over 45% of vehicles in the UK, it is evident they will remain in service for many years to come, thus it's important that garages are prepared to service them. FPS stocks a wide range of Carwood parts available for same/ next-day delivery via the F:Drive. Speak to your local representative who will be able to advise you on opportunities, stocking suggestions and promotional material.