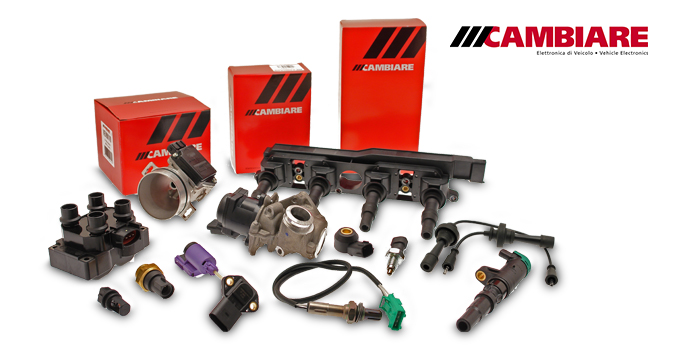 Cambiare Keeps Growing – Range Extension
---
09 Jul 2019
Category: Articles, Product News
Cambiare is continuously reviewing and developing their ranges to ensure they offer a diverse selection of vehicle electronics and engine management parts to the aftermarket. The latest additions further reinforce the depth and diversity of the Cambiare range.
What's New?
This range extension includes an assortment of:
• EGR valves
• Air mass sensors
• Ignition coils
• ABS sensors
• Engine position sensors
Highlights of the range include:
• VE363732 – Camshaft Sensor for VW Golf 1.6 (2012>)
• VE700411 – Air Mass Sensor Insert for Toyota Yaris 1.3 (2011>)
• VE520547 – Ignition Coil for VW Polo 1.2 (2014-17)
• VE702216 – ABS Sensor for Ford Fiesta 1.0 (2013>)
• VE360257 – EGR Valve with Cooler for Audi A4 2.0 (2007-15)
Cambiare Quality
Cambiare's dedication to quality and range development has resulted in a product offering sourced exclusively from OEM or BER compliant aftermarket suppliers.
To assure confidence in their quality, Cambiare carries out product performance testing to ensure consistent OE quality. Cambiare also offers a dedicated technical support helpline to assist customers on 0845 543 8280.
Cambiare offers 2 year/ 30,000-mile warranty on all parts. All parts within the range are available from FPS for same/next-day delivery. You'll find them listed on the F:Drive, MAM Autocat+, as well as www.cambiare-ve.com. For more information, contact your local representative.