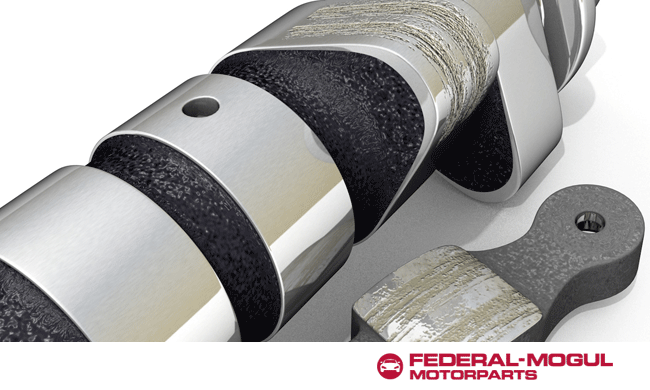 Why Do Vehicle Camshafts Fail?
---
03 Jan 2018
Category: Articles, Company News
Camshaft wear is often caused by cylindrical cam followers, tappets or lifters creating a load at one edge of the cam.
The followers' domed contact face, and the cams' slight taper, are designed to distribute the load over a wide area. However, by fitting a new camshaft and leaving worn followers in place, or vice versa, the contact surfaces' geometry will be affected and premature wear will occur.
How to Prevent Camshaft Failure?
It is important to lubricate the camshaft and followers with clean engine oil during assembly. If the engine is not going to be used for some time, use an "Extreme Pressure" lubricant (like AE Cam Pre-Lube) to adhere to the surfaces until the engine is started.Otherwise, always use the engine manufacturer's recommended oil. Make sure the oil pump, filters and galleries are filled before starting the engine for the first time, either by:
Taking out spark plugs or injectors and cranking the engine until the low-pressure warning light goes out.
Removing the oil pressure detector and turning the engine until oil leaks from the hole.
Finally, always follow the detailed assembly instructions from the engine manufacturer. More detailed information about avoiding premature wear to new camshafts and cylindrical cam followers can be found in the Federal-Mogul Engine Expertise service engineering bulletin SB2147. For more information, please speak to your local FPS representative.