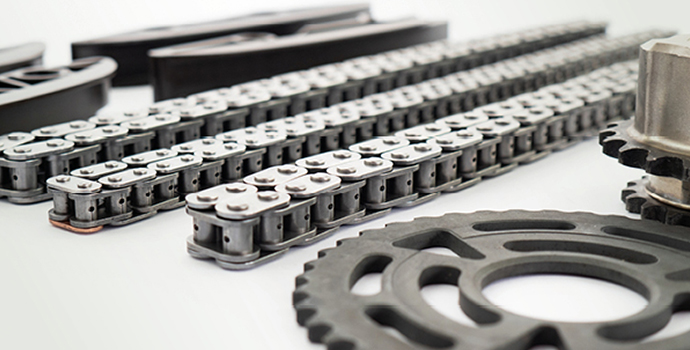 Nothing Lasts Forever – Understanding Timing Chains
---
05 Sep 2019
Category: Articles
It's a common misconception that the timing chain is designed to last the life of the car, especially with engines such as the BMW N47. BMW's engineers designed the engine with the timing chain located at the back, making it difficult to service.
Due to normal wear, the timing chain begins to rattle between 40k-70k miles, which indicates imminent failure. If the timing chain does snap, this can cause catastrophic damage where the pistons hit the valves, causing them to bend as they collide with the rocker arms.
Best to replace the whole unit
When replacing components, it is best practice to replace all the associated parts. This ensures the timing components – critical to the operation of the engine – experience equal wear, preventing premature wear and failure.
BGA makes this process simpler with their high-quality timing chain kits, containing all the components needed to restore the system.
In the case of the BMW N47, kit TC0900FK includes uprated specification upper and lower timing chains, oil pump chain, tensioners, guide arms and sprockets. As with all BGA timing chain kits, it has been designed by BGA's experienced technical engineering team at their headquarters in the heart of Wiltshire. This kit provides superior quality and installer peace of mind.
Look out for problematic units
BGA offer kits to fit many engines with known issues. Highlights include:
| | | | |
| --- | --- | --- | --- |
| Make | Engine | Reason for Failure | Replace with BGA Part |
| VAG | AGN/AWT/AUM/AUQ | Electronic tensioner failure |  TC0100K |
| BMW | N20 | Tensioner blades crack and fail with age | TC0902FK |
| FIAT | 1.3 Multijet Diesel | Oil contamination issue leading to timing chain failure | TC0380FK |
| BMW | N47 | Chain stretch leading to early timing chain failure | TC0900FK |
BGA kits you out
BGA introduced kits to save the installer both time and money by providing everything they need to complete the job including gaskets, seals and feed pipes where appropriate. BGA's range covers over 350 references and over 7000+ relevant applications making them one of the largest suppliers of timing chain kits in Europe. BGA's kits are engineered and quality control tested in-house by their own automotive engineers. Where possible they improve upon the original to ensure the kit meets OE standards or higher.
BGA kits are available on the F:Drive for same/ next-day delivery. Get in touch with your local representative for more information.