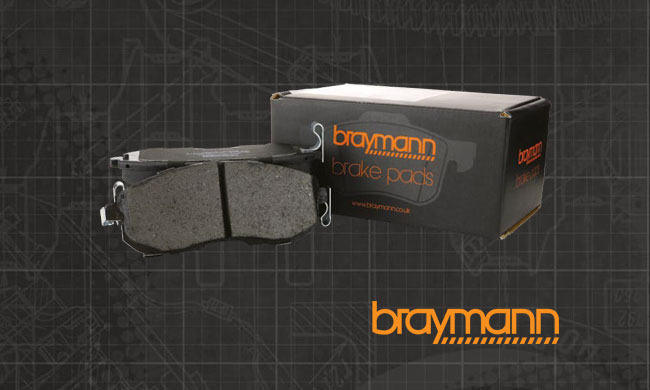 Why New Braking Accessories are Important
---
22 Jun 2018
Category: Articles, Industry News
There is no set time interval to replace braking components even though they are serviceable items and should be monitored frequently. Given the safety critical aspect of braking systems, it is prudent for motorists and installers to maintain vigilance on the condition of all braking components – not just pads and shoes. Whilst many motorists know to keep an eye on the condition of their brake pads and shoes, many still tend to overlook braking accessories like wear leads, fitting kits, caliper kits and adjusters.
Don't Just Clean, Start Fresh!
Traditionally, many garages tend to give caliper bolts and boots a clean during pad replacement. However, this does not do anything more than mask any issues at hand. By replacing caliper bolts and boots when brake pads are being changed, the caliper is less likely to seize or bind and the friction parts will wear evenly as intended – as a part of the complete system.
Best Practices in Braking Accessories
As well as supplying OE quality brake pads and shoes, Braymann also delivers the utmost quality in more than 150 wear leads and over 650 fitting kits for calipers, shoes and pads, as well as shoe adjusters. All parts include the necessary components that are manufactured to OE specifications. This ensures the ease of fitment and optimum performance throughout the part's service lifespan. Engineered for precision, each Braymann part must uphold the best quality possible before being packaged for sale.
Catering for the Demand
Braking accessories are fully catalogued on MAM Autocat to help identify the right part for the job. These accessories provide an easy way to upsell to customers as they help avoid additional and untimely repairs. By advising garages to consider installing new braking accessories when replacing shoes and pads, they provide motorists a chance to optimise the longevity of their repair job cost effectively.
Convenient Solutions Throughout
All Braymann friction components come with a 2-year/24,000 mile warranty. If further cataloguing or technical support is ever needed, the Braymann technical team can be reached via email at enquiries@braymann.co.uk or 0844 346 0655. For more information, please speak to your local FPS representative.