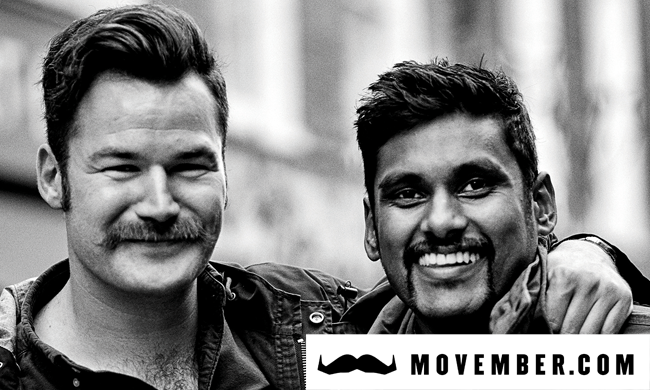 Gary's Fan(tash)tic Movember Fundraising
---
02 Nov 2018
Category: Articles, Community News
Gary's Movember Fundraising
One consistent contributor to Movember is FPS's own Gary Finch, who is well known across the business for his technical wisdom and impressive annual moustache, which he has grown every year since 2013. Gary was driven into action by the loss of his mom to cancer and awareness that his age puts him at a higher risk of testicular cancer.
Over the past few years as a regular Mo-Bro, Gary has raised almost £1000 for the Movember Foundation and he's aiming to raise at least another £350 this year.
At the moment, Gary is still deciding on a style for his facial hair this year, but we will update you at the end of the month so you can see it in all its glory.
About the Movember Foundation
Movember is an Australian initiative that was set up back in 2003 and it officially made its way over to the UK in 2007. Originally designed to spark a conversation around men's health, and raise money for prostate cancer charities, they have become a truly global movement and raised over £443 million through over 5 million Mo-Bros and Mo-Sistas around the world – a far cry from the original 30 who originally met in a pub in Melbourne! They now support a variety of causes from prostate and testicular cancer charities to mental health and suicide prevention projects.
The Movember Foundation is certainly a worthy cause to get involved with as they are the leading charity changing the face of men's health with the aim of reducing the number of men dying prematurely by 25% as early as 2030. So get behind Movember this month however you can, and if you're joining in yourself we'd love to hear about it! You can let us know in the comments below.
Whether you can grow a majestic face-mane or not, there are plenty of ways to get behind the worthy cause. With their Grow- Move- Host strategy anyone can get involved regardless of hairiness; check out the Movember website for some ideas and inspiration.