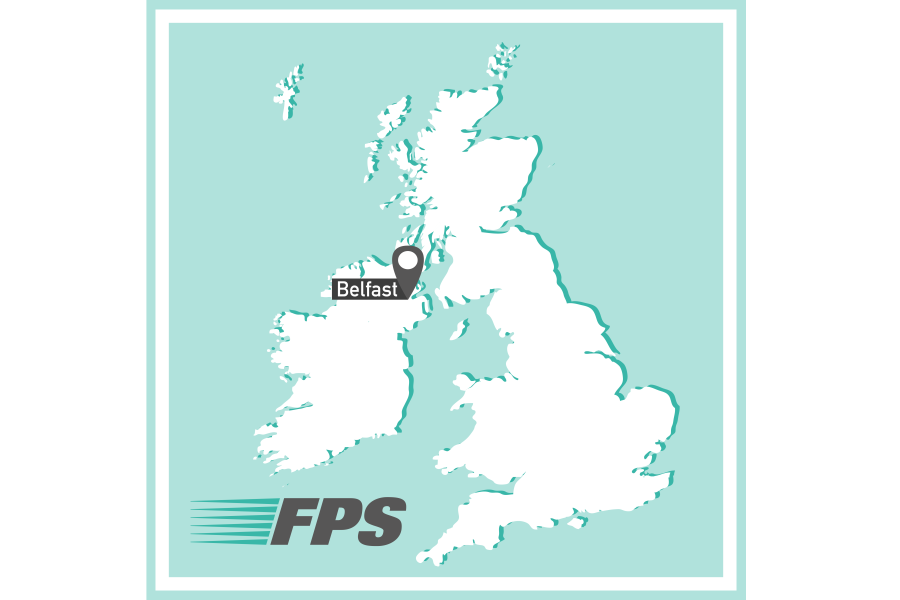 FPS make the move to Ireland 
---
05 Apr 2022
Category: AAG - Press Releases, AAG News, Articles
FPS make the move to Ireland
FPS are pleased to announce that they will open their brand new RDC in Belfast, Ireland on 11th April 2022 as part of their continuous expansion plans.
The ambition for the new site is to provide customers with a fast and efficient service, which will be achieved through the full range of brands and stocking profiles that FPS offer alongside same day delivery on all products through FPS's own fleet of delivery vehicles.
The Belfast team will operate under the same core values that FPS have established throughout their nearly 90 years of trading, supporting customers through their value-added services of e-commerce, marketing, dedicated sales teams, and technical support.
Neil Warren, AAG UK Group Logistics Director:
"Our move into Ireland has been highly anticipated and we are excited to be able to provide an improved service to our Irish members. At AAG, we made the first move into the Irish market last year with the acquisition of J&S and the opening of FPS Belfast presents a new era of opportunities for the group and our members."
The opening of an Irish RDC comes at an exciting time as FPS are also relocating multiple sites across the rest of the UK to larger premises, as the business continues to grow from strength to strength. For more information on FPS, visit https://fpsdistribution.com/.