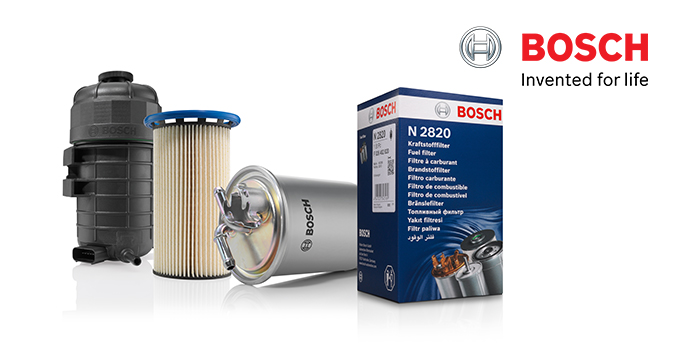 Filtering The Options
---
09 Jul 2019
Category: Articles, Product News
With the increased performance and efficiency demands of modern diesel engines, diesel filters have to be able to remove finer contaminant particles to ensure smooth engine operation. As even the smallest particles can cause considerable wear and tear on the engine, modern diesel fuel filters remove particles of less than 5 or even 2 microns depending on manufacturer requirements. The fuel filter should be changed in accordance with the manufacturer's recommendations.
Consequences of Damaged Filters
Maintaining the fuel filter is essential. A damaged filter can have varying consequences including erratic performance, increased fuel consumption, loss of engine power and in some cases, complete engine shutdown. A silted-up filter can impede the fuel supply or output of the fuel pump. In more serious cases, a dirty filter can cause corrosion of the fuel system components, resulting in expensive repairs.
Built for Biodiesel
Bosch diesel filters are also appropriate for use with biodiesel. Biodiesel is based on vegetable oil or animal fat and is then added to conventional mineral diesel fuel. Due to its hygroscopic properties, biodiesel tend to draw moisture from the air naturally. Not only can this additional water corrode fuel system components; microbes in the water can cause the paper-element filters in the system to rot. This means the role of the fuel filter becomes even more important considering the potential issues caused, including failure of the fuel pump.
Advantages of Bosch
Bosch filters are built for optimum performance. They're made from robust aluminium, plastic, or surface-treated steel filter housing, designed to withstand high pressure and offer a longer service life. Moisture resistance and tensile strength is achieved through specifically impregnated filter media, while the large filter surface ensures high dust holding capacity and low flow resistance. Protection against inner and outer leakage is caused by high-quality processing and usage of resistant materials. Excellent filter efficiency and reliable water separation is due to multi-layered, microporous filter media.
Notable Bosch Diesel Filters available in 2019:
• F026402223 – Fuel Filter for Mitsubishi L200 2.5 (2009-16)
• F026402203 – Fuel Filter for Mazda 2 1.5 DJ (2015>)
Bosch fuel filters are available from FPS for same/ next-day delivery. Order via the F:Drive or speak to your local FPS representative for full details.