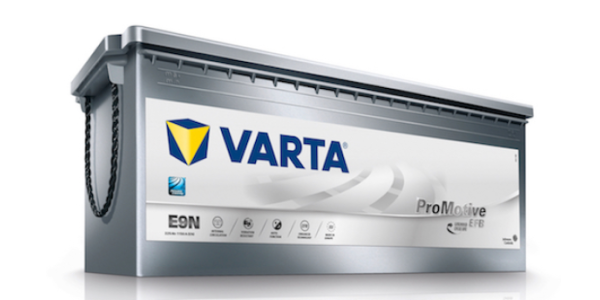 Boosting the FPS Battery Offering
---
05 May 2019
Category: Articles, Company News
The VARTA® range available from FPS comprises 7 premium Blue Dynamic SMF (Sealed Maintenance Free), 4 premium Blue Dynamic EFB (Enhanced Flooded Batteries), and 4 premium Silver Dynamic AGM (Absorbent Glass Mat) Start-Stop batteries. All include VARTA®'s Patented PowerFrame® grid for reliable starting power, fast recharge and corrosion resistance.
BLUE DYNAMIC SMF
A range of conventional SMF Batteries which meet OE requirements and more. The patented PowerFrame® grid technology delivers reliable cold-cranking power and long-term performance. This technology provides up to 70% better electrical flow and is up to 66% more durable and more corrosion-resistant than other grid designs. Additionally, PowerFrame® manufacturing uses 20% less energy and produces 20% fewer greenhouse gases than other manufacturing methods.
BLUE DYNAMIC EFB
These EFBs are designed for entry-level start-stop applications and offer good charge acceptance and improved cycling. They also feature PowerFrame® grid technology and are designed with a polyfleece scrim which stabilises the active material, increasing endurance and improving performance. They can be mounted to 55° and are 100% maintenance free.
SILVER DYNAMIC AGM
The special AGM lead-acid soaks up all the acid in the battery, providing high cyclic stability. This enables the battery to be repeatedly charged and discharged without any loss of performance, making them ideal for the most advanced start-stop applications. The AGM battery offers several advantages including superior cycling, optimum use of volume, and improved robustness and durability. They prevent acid stratification, are 100% leak-proof, maintenance free and have very low water loss.
AVAILABLE FROM FPS
The VARTA® brand is synonymous with premium quality, OE pedigree products, and benefits from the vast array of OE manufacturers specifying their products. VARTA® batteries can be found under the bonnet of 6 in 10 cars, and 8 out of 10 newly manufactured AGM start-stop vehicles in Europe come with a VARTA® battery.
The VARTA® range is available to purchase from FPS for same/ next-day delivery. Order them on the F:Drive or speak to your local FPS representative for more information.