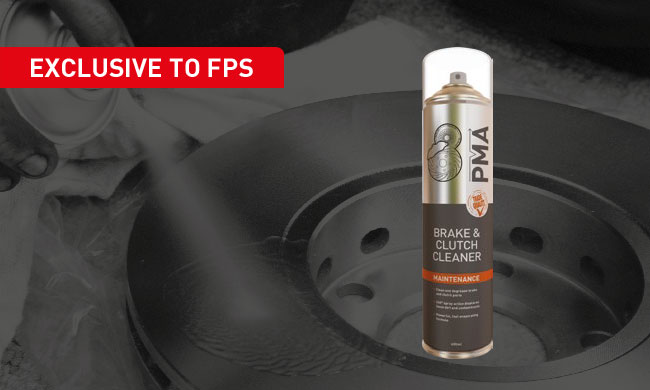 Bestselling Brake & Clutch Cleaner from PMA
---
18 Jun 2018
Category: Articles, Company News
Precisely engineered to provide reliable and optimum results, PMA maintenance products are manufactured under stringent quality control measures. With 13 trade quality products in range, PMA maintenance products are trusted by industry professionals and equipped with comprehensive instructions to help make the products approachable to the average automotive enthusiast.
One of the most popular products in range is the PMA Brake & Clutch Cleaner (part no. BRCL). Designed to clean brake and clutch parts without the need for dismantling, the product removes brake fluid, grease, oil and dust.
The specially designed 360° valve on the product enables the product to be sprayed upside down, allowing a continuous and uninterrupted stream of product for a quick and even distribution.
Application of this product eliminates brake squeal and helps maximise braking efficiency. The fast-drying, solvent-based, heavy-duty degreaser does not leave any residue and can also be used to clean clutch assemblies which include callipers, discs, plates, etc.
More Information About PMA Brake & Clutch Cleaner
For more information about PMA's Brake & Clutch Cleaner and the other products in range, please speak to your local FPS representative.