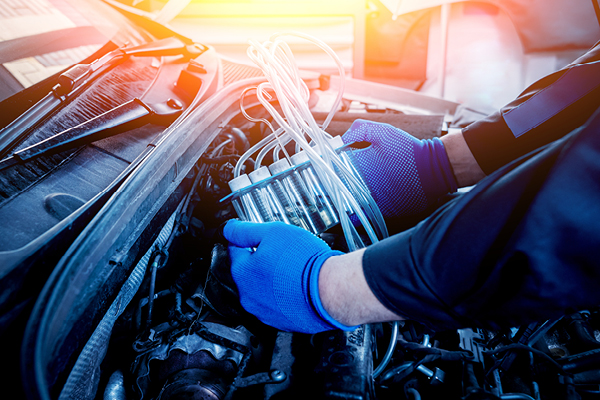 A Sound Choice for the Environment
---
12 Sep 2019
Category: Articles
There is an increased recognition worldwide of the importance of remanufacturing which retains and recycles raw materials. This process uses up to 85% less energy than new production, thus reducing environmental impact. Taking old diesel injectors and pumps and remanufacturing them as a service exchange unit comes at no detriment to the quality but does have the advantage of reducing financial costs for the customer.
50 Years of Experience
Carwood holds over 50 years of experience in remanufacturing, with service exchange diesel injectors and pumps available for passenger cars, LCV, HGV, agricultural and off-highway applications. Carwood diesel technicians are trained and approved by the OE diesel fuel injection manufacturers. All units are tested using the OE approved test benches from Bosch and Hartridge, using the OE test plan data for Bosch, Delphi, Denso and VDO.
6 Stages of the Carwood Service Exchange Process:
Strip down the unit for cleaning and component assessment.
Replace all service wear, critical components and failed parts.
Re-assemble in a Class 7 ISO:14644-1 accredited clean room facility.
Test in OE approved test facility equipped with the latest Bosch and Hartridge test benches.
Validate and code unit.
Laser engrave and label unit for full traceability before packaging.
Carwood Can Offer
As an industry-leading diesel specialist, Carwood offers an extensive catalogue which grows regularly from new-to-range developments. They offer customer support in both the form of their dedicated technical helpline and warranty support.
Carwood has an active service exchange range of over 350 common rail injectors and over 250 common rail pumps as well as a selection of diesel fuel regulators and ancillary parts.
New highlights include:
DFIR00203D – Service Exchange Common Rail Injector for KIA Ceed 1.4 (2015>)
DFP28447441 – Service Exchange Common Rail Pump for Mercedes Benz C Class 2.1 (2016>)
Carwood's dedicated customer helpline is available at 0844 576 2524 for further assistance. Order via the F:Drive or your local representative for same/ next-day delivery.